"Peace for the world" – an artist wants more from life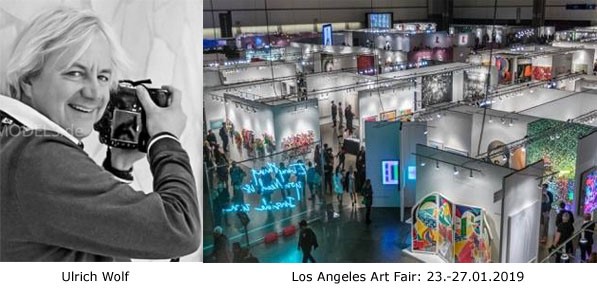 – Ulrich Wolf, the Faces Original –

Ulrich Wolf is one of the world's hottest photo designers. Wiesbaden, Essen, Frankfurt, Berlin, New York, Los Angeles, Miami. He is at home everywhere and his work is internationally acclaimed.
He lives his creative genius in Taunusstein, near Wiesbaden. He created the unique art series Faces, which is available in a limited edition for each photo. With Faces, Wolf uses familiar faces from TV, cinema, the world of music or models and transports current world topics via them.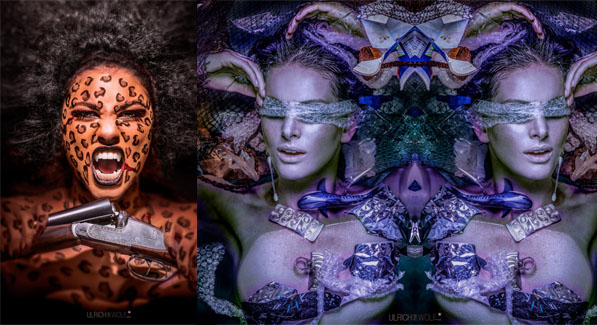 One of his pictures deals with the circumstance of worldwide poaching and is supposed to address the conservation of species while another highlight from his work is concerned with the ever increasing flood of plastic in the oceans.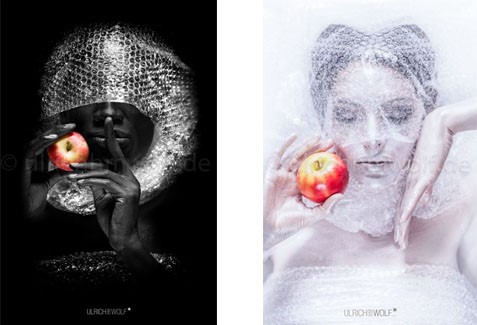 These two pictures also deal with the topic of plastic packaging/ garbage. They represent an attempt to resist plastic packaging. Out of the plastic frenzy! Consumers do have power, too. Turtles and seabirds fighting for their lives in plastic garbage. Beaches that are hardly recognizable because of all the tires, cans and plastic bags – we all know these pictures. According to the Nature and Biodiversity Conservation Union (NABU), 10 million tons of plastic waste end up in the oceans every year. But instead of just looking at it and cursing large corporations and the packaging industry, everyone could start with themselves. (Original picture description Ulrich Wolf)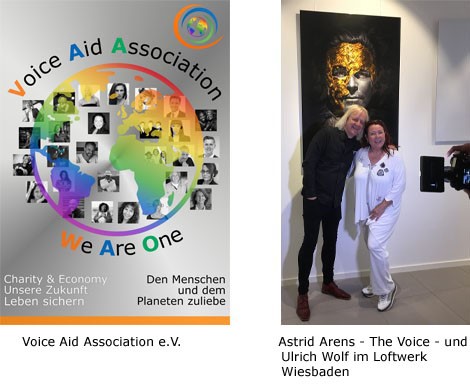 Together with the Voice Aid Association e.V., Wolf is committed to greater humanity and environmental protection. Astrid Arens – The Voice, speaker, top business expert and chairwoman of Voice Aid, has known Wolf for a long time and says: "His ideas, his creativity are boundless. An absolute enrichment on the art market and a very valuable person". The most important thing for Wolf: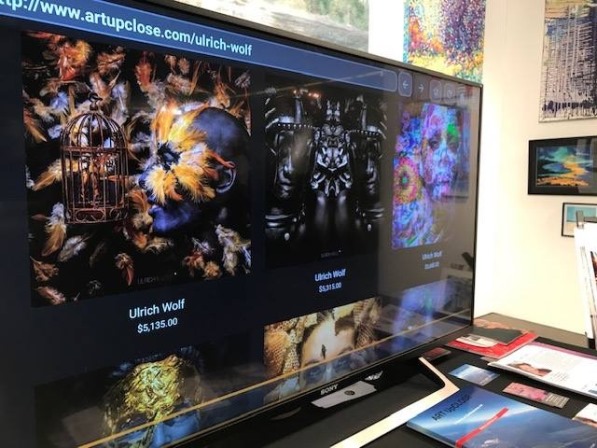 From 01/23 to 01/27/2019 he was part of the Los Angeles Art Show at the LA Convention Center near Beverley Hills, with resounding success. More than 70,000 collectors and art lovers attended this exciting event. 120 galleries from 18 countries presented their spectacular works by the world's most renowned artists.
Ulrich Wolf was in good company alongside Andy Warhol, Roy Lichtenstein, David Hockney and Winslow Homer, to name but a few.
Further exhibitions will follow in New York, Miami, Los Angeles and Monte Carlo. Everything is organized via www.artifactnyc.net. From 04/04 to 04/07/2019 his work will be shown at the Artexpo in New York. One of the few European artists who made the leap across the pond.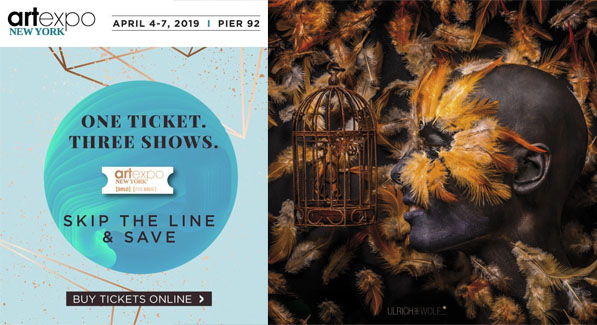 On Saturday the 6th of April he will enrich the "19th Short Night" in Wiesbaden with his works. The Loftwerk Wiesbaden organizes this vernissage on the occasion of the Short Night of Galleries and Museums in Wiesbaden.
With the Circus of Dreams we enter Ulrich Wolf's fantasy world and with Thomas Anders' work "Golden Earth" he draws attention to our golden earth – a precious commodity which we should treat carefully – we have only borrowed it from our children. (Original text by Ulrich Wolf)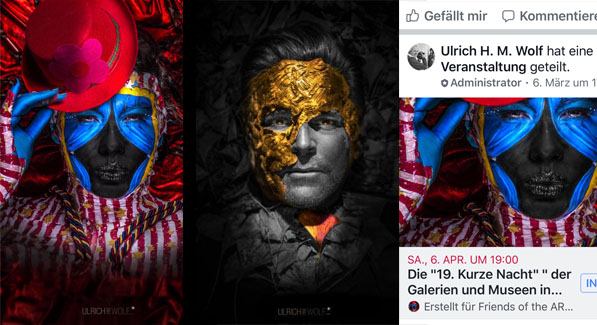 Event Overview:
| | |
| --- | --- |
| 04/06-04/13/2019 | Loftwerk Wiesbaden |
| 04/04-04/07/2019 | Art Expo New York |
| 07/08-07/14/2019 | Biennale Venedig |
| 08/04/2019 | Miami |
| 08/05-12/15/2019 | Capital Club Berlin |
| 09/25-09/28/2019 | Yachting Fair Monte Carlo |
| 02/05-02/09/2020 | Los Angeles Art Show |

Share: