Dagmar Wöhrl – role model and do-gooder with high social and economic expertise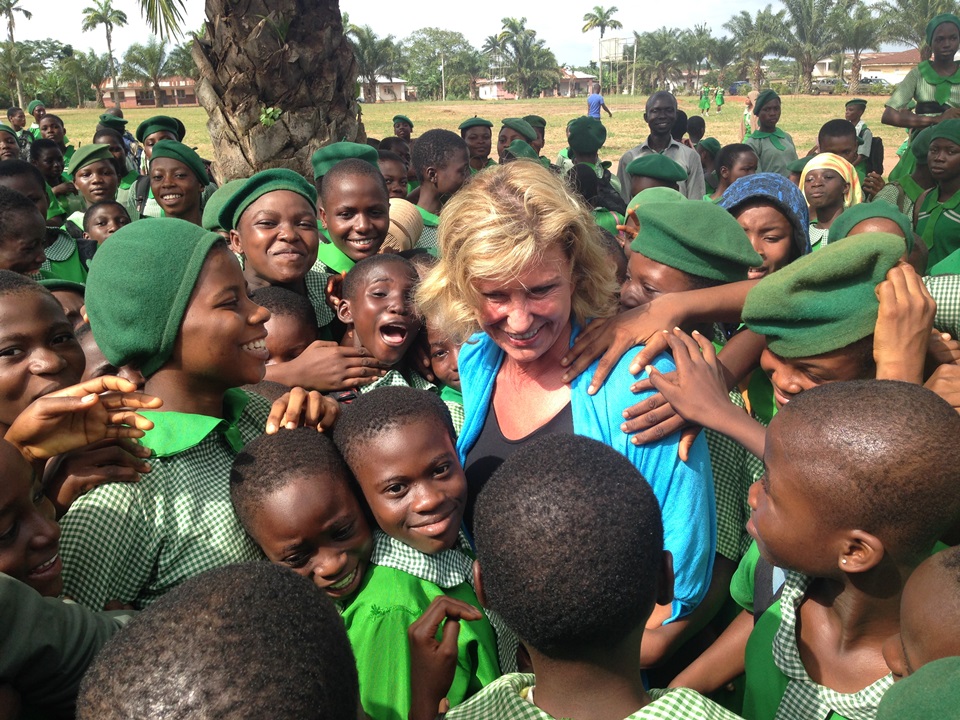 She is a woman of life and has both feet firmly on the ground. She grew up in the business world and has had an exemplary political career. Without any airs and graces, she talks about her social commitment and about what has become important to her in life.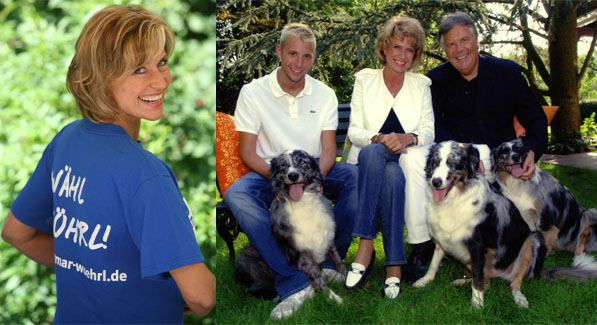 What is immediately noticeable is her incredible laughter and her aura with which she can cast a spell over people. She quickly builds up trust in her counterpart and is full of hope for people and our planet.
She herself describes her greatest strengths as: "My tenacity, my passion and my curiosity. I try to be solution-oriented and get things done immediately. It's the only way I can clear my head for other, new tasks."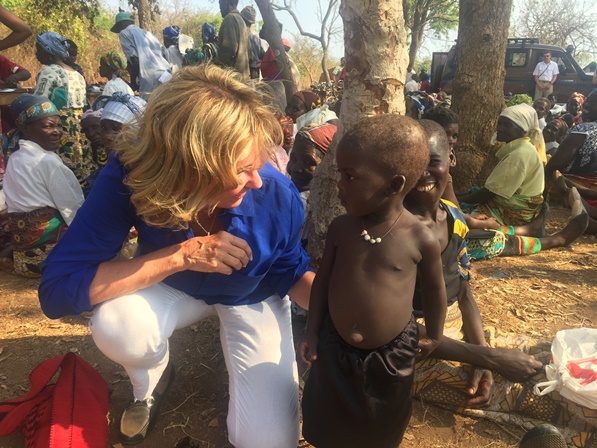 In the meantime, Dagmar Wöhrl is involved in many social projects worldwide together with important German charity organisations. She is a board member of UNICEF Germany and the TUI Care Foundation, as well as being active in Aktion Deutschland hilft or Help e.V. She has also recently become patron of the Voice Aid Association. She is also a member of the Board of Trustees of the Emanuel Wöhrl Foundation, named after her deceased son. But her heart also belongs to animals. For almost 30 years she has been president of the Nuremberg Fürth Animal Welfare Association for Fürth and the surrounding area.
In her mid-twenties, she started to work for animal protection, because animals in particular need supporters, as they do not have a voice of their own. She was one of the first to deal with the topic of AIDS and showed no fear of contact when dealing with infected people. As a member of the board of trustees of the Bavarian AIDS Foundation, she has been very active in this field. At that time, the focus was mainly on educational work, because too little was known about the virus. She was also very active in this area, especially in Africa.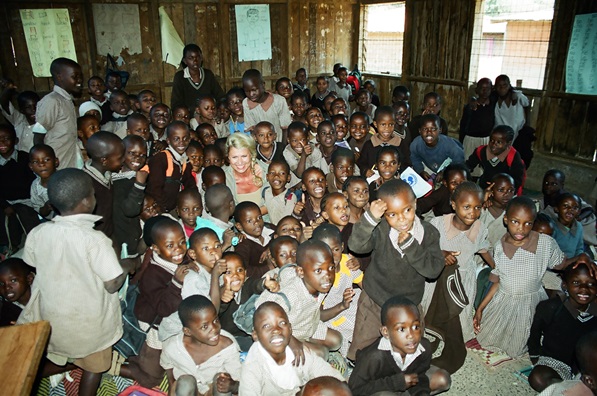 "In Africa, the effects of AIDS have been devastating. Hundreds of thousands of children were orphaned." With her foundation, she established the Emanuel Center in Kenya, among other places, which gave orphans in particular a new home and thus a perspective for the future.
During her time as chair of the Development Committee, she has urged that the business community in particular be brought on board. It is not only in Africa that business has a great responsibility. Many programmes have been set up to create particularly sustainable improvements in life. In addition to training centres, better working conditions and social hourly wages in the textile industry were pushed for example in Bangladesh or Cambodia. For this purpose, a special seal of approval was created in order to bring the end consumer on board. After all, we all have a responsibility to the people who are not doing so well, but who provide for our prosperity.
One of her current heart projects is the establishment of an academy for children from socially deprived backgrounds in Sri Lanka, which she recently inaugurated. The young people who learn here are mainly trained in the tourism sector and are to be offered employment in cooperating hotel companies after training.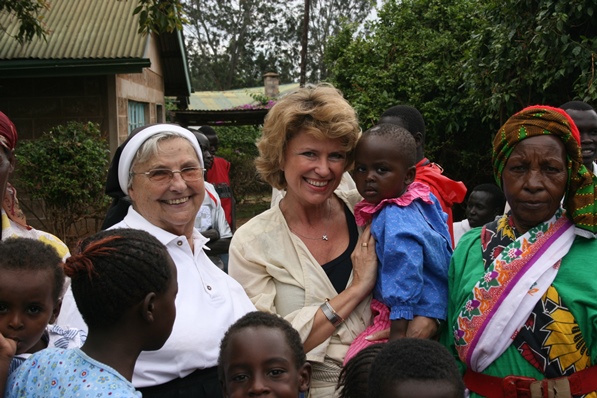 She herself has a strong connection to Sri Lanka, as she was often there with her children. She tells us: "Then the Tsunami came and I flew on the first possible flight. With the donated money we bought all the necessary things in the country itself, to give the economy there a little boost again. Many donations of clothes came from all over the world. The problem was that they were often not adapted to the weather conditions in Sri Lanka. Winter coats and shoes, blankets and countless other things that could not be used were useless. Many schools were built by various organizations without consultation with the government. As a result, many schools are still empty and dilapidated due to a lack of teachers. Or even in Haiti, some 5000 NGOs invaded the country after the earthquake and ruined it for the second time. Since there was no main coordination, many things went counterproductive. Here there were big changes afterwards. It is much better to first commission those organisations that are already on site in the country. Because they know best how to organize the aid and where help is needed."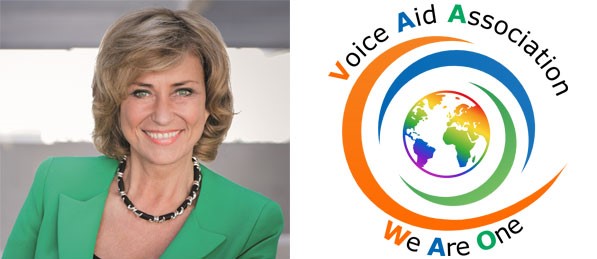 Dagmar Wöhrl is pleased about the commitment of the Voice Aid Association e.V. This association has set itself the task of working for more humanity and more protection of the planet.
Dagmar Wöhrl says: "Music is a universal language that connects us all in the world. Everyone has the opportunity to support those who were not born on the sunny side of life with small things. The music of Voice Aid Association moves hearts. The sounds, the harmony, the emotions it creates unite people. The song "We Are One" makes the Voice Aid philosophy especially clear."
Astrid Arens – The Voice – President of the Voice Aid Association, Speaker and Management Consultant, says: "Mrs. Wöhrl is an incredibly fascinating personality and we are very proud to have her as patron of our socially innovative charity organization, which stands for more humanity and is dedicated to protecting the planet. We trust Mrs. Wöhrl and her social economic expertise. She finds our concept of connecting the people of the world with music to be absolutely forward-looking and absolutely right.
www.business-voice-magazin.com
All photos are from private collections

Share: